Which video / article / podcast inspired you most on your Indie Hacker journey?
Since I started my IndieHacker journey earlier this year, I've been amazed by the fantastic resources that are freely available online. From videos, articles, talks and podcasts to Twitter threads; I'm still discovering new resources that inspire me, every single day.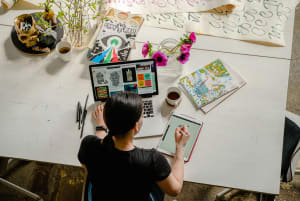 These are my 5 favorite finds of this week:

I've collected these and 95 more resources from over 30 famous authors on Sanderling: https://www.sanderling.app/search/concept/startup. Sanderling helps you find high quality learning resources, based on your interests. If you're looking to get inspired, be sure to take a look.
Which resources have inspired you in your IndieHacker journey, that I - and others reading this - should absolutely know about? Let us know in the comments below!